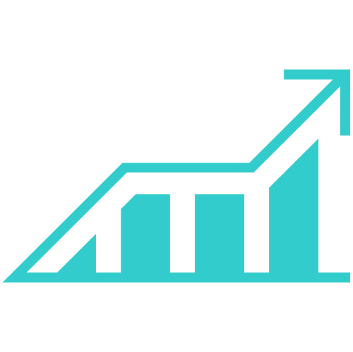 SEO – Rank Higher in the Search Engines
Search engines love fresh content. Every time a new blog post is published, there is another opportunity for search engines to scan for keywords. Lattice Marketing uses the top industry methods for identifying and targeting high value keywords in the search engine via fresh content.
Imagine your website is a brick and mortar business that has been built in a deep, dark forest. Every keyword that you target with your website is a new road to your business. The right keywords connect you to the roads with the most traffic.
A blog allows you to improve the infrastructure around your business every month with compounding success as time goes on.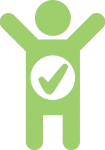 Develop Confidence and Trust
Potential customers today are better informed than every prior generation during the purchasing process. In today's world, price comparisons, product and service comparisons, and detailed reviews are available with little effort. They want to know what they need, why they need it, and how many options there are.
People have come to expect answers to all of their questions. A well written blog targets common queries and answers them in a helpful, friendly manner. Buyers often end their search once their questions have been answered, and they are much more likely to go with the company that answered them.
Lattice Marketing researches topics thoroughly before every post. We work tirelessly to be sure that all of your business expertise is distilled into beautiful, user friendly content, without you ever having to touch a keyboard.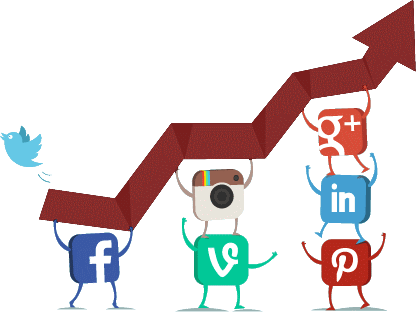 Improve Social Media Efforts
Whether you are sharing your own content out on social media platforms or not, an informative and useful blog post can go a long way on social media. People like to share useful information with their peers. Blog posts help to add a freshness and professionalism to your own social media channels, but can also bridge over to the social connections of others through direct sharing.
As a bonus, Social Media Sharing can also result in an SEO boost, driving your content even further up the search engine rankings.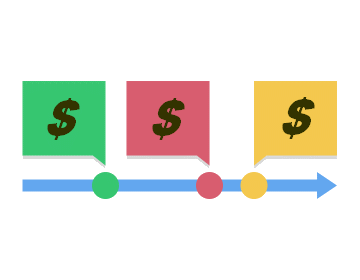 Add Longevity to Your Marketing Efforts
Many marketing strategies are useful in the short term. A mailer or an ad campaign can give a good jump in sales for a time, but once the campaign is completed, the boost is as well. This isn't the case with blogging. In fact, 50% to 75% of your blog traffic is likely to come from posts that were posted a month, to many months, or even years prior. While not every post is considered "evergreen," some will drive traffic long after their publication date. As your website becomes established in the search engine as an authority, those posts may gain an even stronger foothold in the search rankings.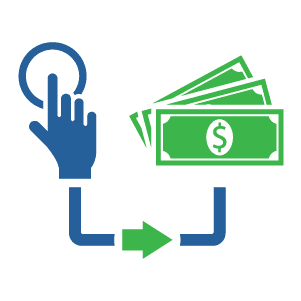 Convert Traffic into Sales
All of the traffic in the world is great – but making money is better. Lattice Marketing is focused on one metric more than any other when it comes to our clients. We want to make you more money. That is why we include a call to action on every blog post, encouraging readers to call, fill out a quote form, or join your email list. If you would like to learn more about what a blog can do for your business specifically, or would like to move forward right away with a project for your business's website, please fill out the form below or
CALL JILLIAN BAKER AT 570-266-9883
After reworking my web site it is generating at least 4X the business it did before Jillian Baker gets it done.
I paid a few companies to design my website and it was a waste of money and time. They didn't do a good job the way Lattice Marketing did. my website design is one of the best in the market due to the great job that Lattice Marketing did for Four Seasons Pest Control congrats and thank you.
Jillian at Lattice Marketing has helped me to under stand Internet Marketing and how to navigate for better results. She is always available and friendly. Working with her is a pleasure and value.
Jillian provides solid Web site optimization and promotion services--and at a reasonable price. I'm a newcomer to the Internet marketing realm and found her knowledge, energy, and insight to be particularly helpful.
▬••▬ Salvatore La Montia, CPA, CGMA, CEBS & President at GNA Financial Services ▬••▬ Jillian is a wonderful mom and a consummate professional. Her customer service is second to none. I would not hesitate to recommend her to anyone.
Jillian is outstanding at formulating out-of-the-box ideas and implementing them effectively for a reasonable fee. Her ability to learn on the fly and create things that she had no previous knowledge of is unparalleled. I highly endorse her for web design, SEO, Social Media and all Internet Marketing Functions.
Jillian obviously loves the field she works in. Very knowledgeable.
I've worked with Lattice for years now and they do great work.
▬••▬ Jillian is super knowledgeable and an expert with her social media skills, extremely generous with her time in educating on how to use social media to increase business and profitability! A wonderful sincere person to work with. ▬••▬
W
e are a small plumbing and heating company based out of basking ridge NJ (jersey plumbing service ) we have been searching for a trustworthy marketing company that could take over our web site and update and redesign for our company. We were recommended to To use lattice marketing from another plumbing company. we worked with Jillian and we are extremely pleased with the results. I would highly recommend Jillian and her staff. Pricing very fair and her ongoing maintenance and support to our social presence and web presence excellent.
www.jerseyplumbing.com
▬••▬ James Kaleda - Inside Sales Rep at Big Rock Sports ▬••▬ When I sat down with Jillian I did not like linkedin, but after an hour I had new insights on how to write my summary, what groups to participate in, and how to interact with my "network" 1 month later my rank for profile views has increased by 40%
Jillian [Baker] of Lattice Marketing is thorough, professional and innovative. She is passionate about Marketing and encourages companies to have a strong Social Media presence in order to reach and attract more customers. Jillian cares about her clients, and gives the same level of attention to both small and large projects. I highly recommend her to anyone that wants to grow their business or wants to become more internet-savvy.