Meet Jillian Baker of Lattice Marketing
Web Developer • Internet Marketing Consultant • Digital Marketing Specialist • Social Media Manager • Local Search Optimizer • Content Writer & Developer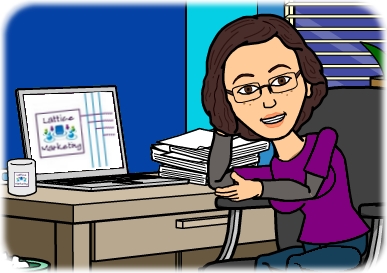 Coming from a Long Line of Small Business Owners, Helping Other Small Businesses Grow Gives My Work Purpose, and Fills My Spirit. My Highest Ideals are Honesty & Integrity, and I Take Great Joy in Working with Companies that Share Those Values.
I truly value the one on one relationships I build with my clients. I look forward to connecting with you, by phone, email, on social media or face to face. Please feel free to reach out at any time! 570-266-9883
Graduate of Bootstrap University - Self Taught & Motivated
Always Experimenting with New Internet Trends & Technologies
Establishes Effective, Continued Lines of Communication with Clients.
Monitors Progress & Identifies Opportunities for Growth
Crafts Beautiful, User Friendly Websites, Press Releases, Blog Posts, Whitepapers & More