CUSTOM WEBSITE PRICING & PAYMENT OPTIONS
Our Website Designs Cost Between $1,200 & $3,200 on Average
Get a Free Detailed Web Design Price Quote!
The more detailed you can be in your filling of this form, the more effectively we can develop the right quote for your needs, however, if you would like to chat in person and are in Northwest New Jersey or in Northeast Pennsylvania, please feel free to give Jillian Baker a ring at 570-266-9883.
Never Be Forgotten by The Search Engines Again.
Let's Get You Going With a Site That Pays Off. 
▬••▬ Walter Stoffel, Author of 'Lance, a Spirit Unbroken' ▬••▬ Jillian obviously loves the field she works in. Very knowledgeable.
▬••▬ Jillian is super knowledgeable and an expert with her social media skills, extremely generous with her time in educating on how to use social media to increase business and profitability! A wonderful sincere person to work with. ▬••▬
▬••▬ James Kaleda - Inside Sales Rep at Big Rock Sports ▬••▬ When I sat down with Jillian I did not like linkedin, but after an hour I had new insights on how to write my summary, what groups to participate in, and how to interact with my "network" 1 month later my rank for profile views has increased by 40%
▬••▬ Paul Steberger - President at Applied Consulting Group ▬••▬ Jillian is well spoken, knowledgeable, intuitive, and great to work with. You will be very pleased to have selected Jillian for your projects.
▬••▬ Salvatore La Montia, CPA, CGMA, CEBS & President at GNA Financial Services ▬••▬ Jillian is a wonderful mom and a consummate professional. Her customer service is second to none. I would not hesitate to recommend her to anyone.
▬••▬ Mitch Feldman - President & CEO of NAICS Association ▬••▬ Jillian is outstanding at formulating out-of-the-box ideas and implementing them effectively for a reasonable fee. Her ability to learn on the fly and create things that she had no previous knowledge of is unparalleled. I highly endorse her for web design, SEO, Social Media and all Internet Marketing Functions.
▬••▬ Mark Wille, Principal at MRW Consulting ▬••▬ Jillian provides solid Web site optimization and promotion services--and at a reasonable price. I'm a newcomer to the Internet marketing realm and found her knowledge, energy, and insight to be particularly helpful.
▬••▬ Jillian is super knowledgeable and an expert with her social media skills, extremely generous with her time in educating on how to use social media to increase business and profitability! A wonderful sincere person to work with. ▬••▬
▬••▬ David Read, President at Dave's Friendly Service ▬••▬ Jillian at Lattice Marketing has helped me to under stand Internet Marketing and how to navigate for better results. She is always available and friendly. Working with her is a pleasure and value.
▬••▬ Scott Severns - Owner at Oak Mountain Custom Woodwork ▬••▬ Jillian is a bright energetic person who takes on marketing your company as if it was her own. She constantly seeks to improve your companies standing in the cyber marketing world. She has always been open to suggestions and easy to work with. If you need a diligent hard working individual for your marketing, I highly recommend Jillian.
▬••▬ Christa Caceres - Licensed Insurance Agent ▬••▬ Jillian [Baker] of Lattice Marketing is thorough, professional and innovative. She is passionate about Marketing and encourages companies to have a strong Social Media presence in order to reach and attract more customers. Jillian cares about her clients, and gives the same level of attention to both small and large projects. I highly recommend her to anyone that wants to grow their business or wants to become more internet-savvy.
▬••▬ Debi Pinelli - Designer & Window Fashion Expert at A&J Interiors, LLC ▬••▬ Jillian is extremely knowledgeable in Social Media Marketing including Facebook, Pinterest, Houzz, and Google Plus. Jillian is willing to train even the most "technophobic" students without making you feel stupid. She offers great packages for busy solopreneurs that include daily/weekly posts written for you!
Hiring a Web Designer
Is One of The Most Important Decisions a Business Owner Makes
Your Website is Much More than a Digital Business Card or Brochure.
A good web design is more than just a pretty face for your business. A website is supposed to be the hardest working salesperson you ever employ, and just like a sales person, they can make or break a business.
Presentable:
A salesperson wouldn't show up in jeans and a t-shirt. Your website should be dressed to impress your best prospects as well. A visually pleasing design that directs the eye to important calls-to-action on your site is a must.
Understandable:
No one wants to listen to a salesperson go on and on about how great your service is without taking a breath. Likewise, your website should have easy to digest bits of information alongside negative space to avoid information overload. Potential customers want to find friendly, conversational content that informs without fanfare nor unnecessary jargon.
Informational:
A great salesperson is able to answer common questions, address sales objections, and elicit confidence. The customer should feel secure in the fact that they have found the solution to their problem, or the answer to their search inquiry.
Present:
What good is a well dressed, well spoken, well informed salesperson who never shows up to work? Likewise, many a beautiful website have fallen asleep on the job and have been lost to memory due to a lack of basic search engine optimization. Lattice Marketing is as well-versed in speaking to search engines as speaking to humans. We make sure that your website shows up to work for you when people are searching for what you have to offer.
Responsive:
Imagine your best trained sales person refused to pick up the phone for more than half of your potential customers. Since 2016, over 60% of all internet searches are done on a mobile device. You want to aim for mobile friendliness first. Most web designers treat mobile friendliness as an afterthought, if they consider it at all. Our websites are relentlessly mobile tested and optimized.
Current
If your best salesperson missed every single sales meeting you ever held, they wouldn't be the best for very long. A website needs to be as up-to-date with your business goals and offerings, as well as the ever changing requirements and demands of the search engines. We have discovered a time tested and proven fact of the internet: If you forget your website after you set it... so will the search engine and everyone else.
Get Your Website in the Top Results for Relevant Searches.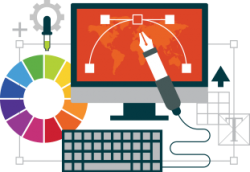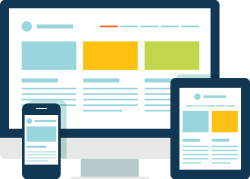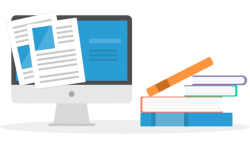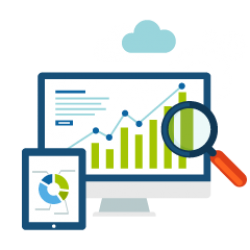 Our Average Website Designs Cost Between $1,200 & $3,200