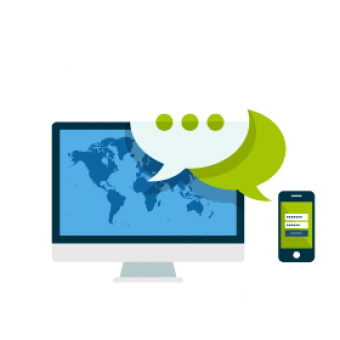 Social Media Marketing Services
An effective social strategy can help you grow your business, maintain your social presence and engage with the audience.
Jillian [Baker] of Lattice Marketing is thorough, professional and innovative. She is passionate about Marketing and encourages companies to have a strong Social Media presence in order to reach and attract more customers. Jillian cares about her clients, and gives the same level of attention to both small and large projects. I highly recommend her to anyone that wants to grow their business or wants to become more internet-savvy.
Christa Caceres – Licensed Insurance Agent
▬••▬ James Kaleda - Inside Sales Rep at Big Rock Sports ▬••▬ When I sat down with Jillian I did not like linkedin, but after an hour I had new insights on how to write my summary, what groups to participate in, and how to interact with my "network" 1 month later my rank for profile views has increased by 40%
James Kaleda – Inside Sales Rep at Big Rock Sports
W
e are a small plumbing and heating company based out of basking ridge NJ (jersey plumbing service ) we have been searching for a trustworthy marketing company that could take over our web site and update and redesign for our company. We were recommended to To use lattice marketing from another plumbing company. we worked with Jillian and we are extremely pleased with the results. I would highly recommend Jillian and her staff. Pricing very fair and her ongoing maintenance and support to our social presence and web presence excellent.
www.jerseyplumbing.com
Rex Kinney – Owner, Jersey Plumbing Service
Tell us about your project and start the transformation
Our team can help you unlock the full potential of your social media marketing, SEO and online publicity!